SkyCruiser
Supports social media, general browsing, music, and standard definition video streaming
5 Mbps Download x 5 Mbps Upload
SkyRunner
All the features of SkyCruiser, plus supports high-definition video streaming and gaming
10 Mbps Download x 5 Mbps Upload
SkySprinter*
All the features of SkyRunner, plus supports 4K streaming
25 Mbps Download x 5 Mbps Upload
No surprises! All taxes and fees are included in our monthly pricing.
*SkySprinter availability based on signal quality and network capacity.
Custom plans available with speeds up to 1 Gbps (gigabit) in select locations.
Installation Cost
Skyrunner's standard installation includes mounting a small antenna on your home or business to connect to the Skyrunner access point. The antenna is usually a dish antenna (white, unbranded, 15"); sometimes we can use a smaller antenna if you're within a couple miles of our access point. From the antenna, we'll run a single Ethernet cable inside to connect to a Skyrunner power adapter. Standard installation includes the setup of one WiFi router or access point -- provided by you or purchased from Skyrunner. Additional WiFi units or complex internal networking services are available at an additional cost.
Alexander, Arden, Asheville, Candler, Fairview, Fletcher, Leicester, Swannanoa, Weaverville, Woodfin
Bakersville, Barnardsville, Black Mountain, Bostic, Brevard, Burnsville, Butler, Campobello, Canton, Casar, Cedar Mountain, Clyde, Columbus, Dyartysville, Edneyville, Ellenboro, Etowah, Flat Rock, Forest City, Franklin, Gerton, Hendersonville, Henrietta, Highlands Hot Springs, Hurricane Ridge, King's Mountain, Lake James, Lake Lure, Lake Tahoma, Lake Toxaway, Landrum, Lawndale, Little Switzerland, Maggie Valley, Marion, Mars Hill, Marshall, Mill Spring, Mills River, Mooresboro, Morganton, Mountain City, Nebo, Old Fort, Penrose, Pisgah Forest, Rosman, Ruth, Rutherfordton, Saluda, Shelby, Spindale, Spruce Pine, Sunshine, Tryon, Union Mills, Waynesville, Zirconia
Service Coverage
Skyrunner Internet serves 20 counties in North Carolina, South Carolina, and Tennessee. We're continually working to expand our coverage with new tower sites and wireless relays in order to bring reliable, local, high speed Internet to our neighbors.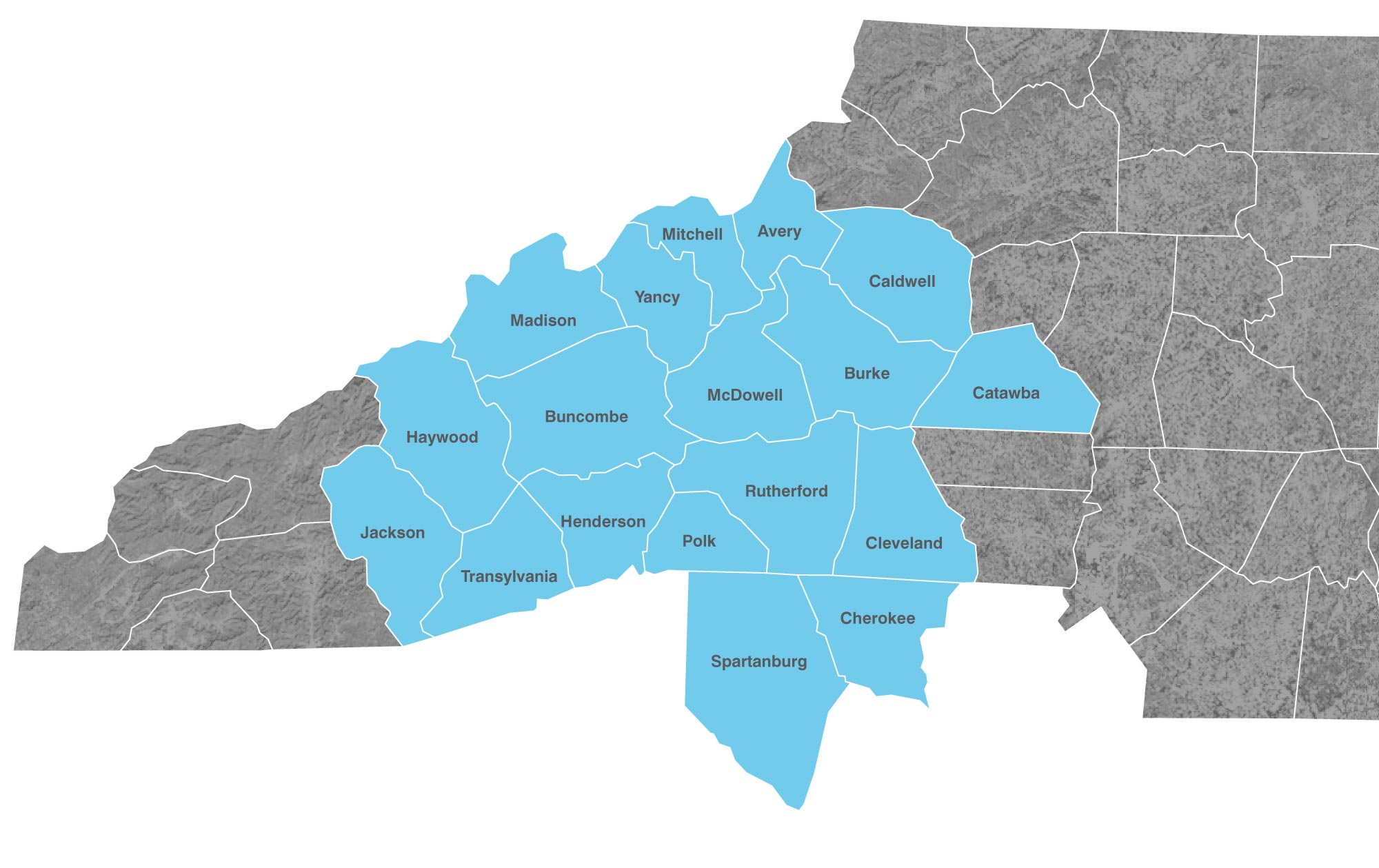 Skyrunner provides internet access where others can't.
We were among the first Internet Service Providers in the country to offer fixed wireless broadband. Using this technology, Skyrunner is now serving over 7,000 homes and businesses in North Carolina and South Carolina. Fixed wireless Internet uses radio frequency to provide a direct high speed Internet connection to a single location.
How Skyrunner connects you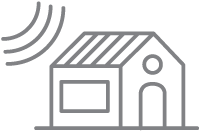 Line Of Sight
Our first step is to assess your location for availability using our line-of-sight analysis software. We can do this from our office!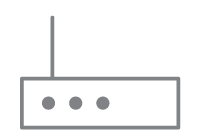 Installation
A Skyrunner technician will visit to confirm line of sight, and install the Skyrunner antenna where we're getting the best signal.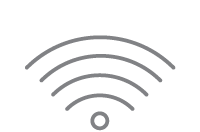 Connect
Our technician will be happy to connect all of your devices to WiFi during our installation. We'll make sure you're getting the best coverage.
Skyrunner customers are happy!